Lecture/Tasting: "Heirs of Bacchus: The Story of the Lebanese Wine Industry"
Nov 12, 2015 6:30 PM
LAU New York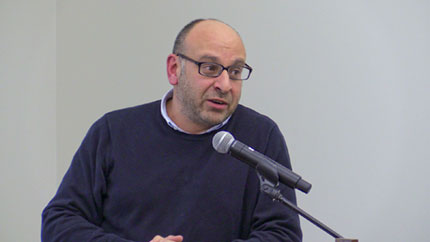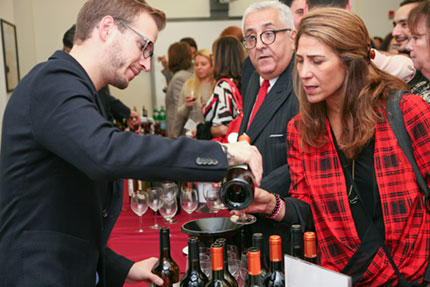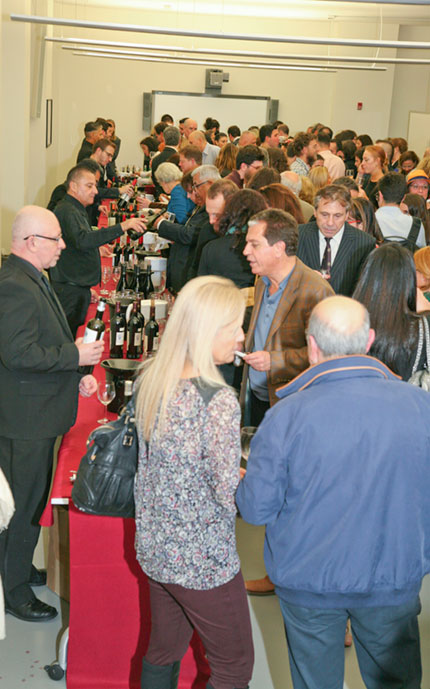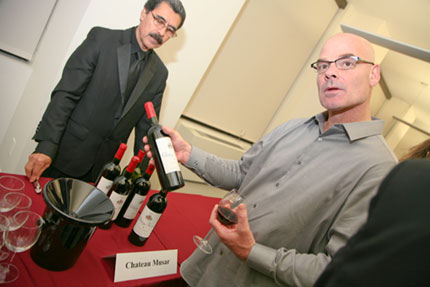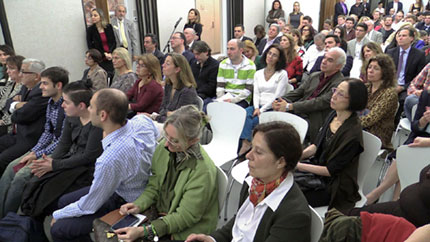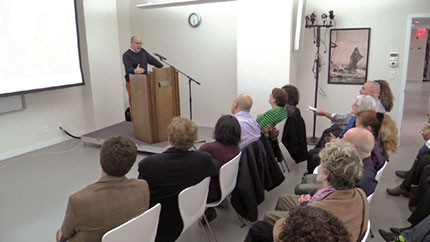 Lebanese wine writer Michael Karam delivered an illustrated lecture on the evolution of the Lebanese wine industry from its inception to the present day.
The talk gave an overview of the country's 5000-year-old wine tradition, from the Phoenicians to the Ottomans to the French mandate period.
It then dove into the structure of the modern industry; where Lebanon ranks in the global wine market in terms of current trends and reputation, and the steps the country could take to enhance their position in that market, including the addition of state funding, as well as an increased emphasis on branding, style, range and history.
Following the lecture, wines from several Lebanese producers were served, representing wineries that can act as models for potential investors. The tasting was accompanied by an explanation of the character of many wines coming from Lebanon today.
Michael Karam is a journalist, wine writer and occasional judge. His writing has appeared in Decanter, Harpers Wine Weekly, and Monocle, while he has written on Lebanese affairs for The Spectator, The Times and Esquire. He is a contributor to Jancis Robinson's Oxford Companion to Wine; The World Atlas of Wine (seventh edition) and the award winning Wine Report. He is the author of Wines of Lebanon, which won the Gourmand Award for the Best New World Wine Book, 2005; Arak and Mezze: The Taste of Lebanon, which was shortlisted for the Gourmand award for Best Food and Travel Book 2007, and Château Ksara: 150 years of wine making 1957-2007. He is currently editing and writing a book on the origins of ancient wine in the Levant. He lives between the UK and Lebanon.
Co-Sponsored with the Union Vinicole du Liban (UVL) & the Consulate General of Lebanon in New York

Read related news article.