"The Responsible Globalist" Hassan Damluji in conversation with Riz Ahmed
Sep 25, 2019
NYAC
The Responsible Globalist: What Citizens of the World Can Learn from Nationalism
Today, globalism has a bad reputation. 'Citizens of the world' are depicted as recklessly uninterested in how international economic networks can affect local communities. Meanwhile, nationalists are often derided as racists and bigots. But what if the two were not so far apart? What could globalists learn from the powerful sense of belonging that nationalism has created? Faced with the injustices of the world's economic and political system, what should a responsible globalist do?
British-Iraqi development expert Hassan Damluji proposes six principles - from changing how we think about mobility to shutting down tax havens - which can help build consensus for a stronger globalist identity. He demonstrates that globalism is not limited to 'Davos man' but is a truly mass phenomenon that is growing fastest in emerging countries. Rather than a 'nowhere' identity, it is a new group solidarity that sits alongside other allegiances.
With a wealth of examples from the United States to India, China and the Middle East, The Responsible Globalist offers a boldly optimistic and pragmatic blueprint for building an inclusive, global nation. This will be a century-long project, where success is not guaranteed. But unless we can reimagine humanity as a single national community, Damluji warns, the gravest threats we face will not be defeated.
CLICK ON IMAGE TO RSVP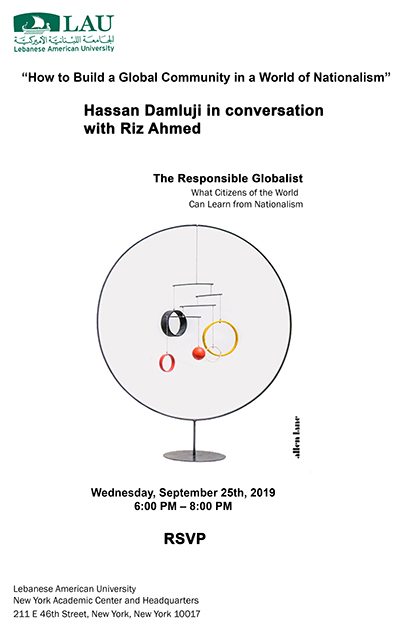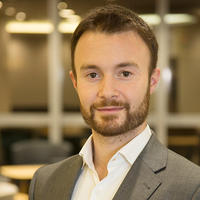 Hassan is a development expert and author on global affairs. At the Gates Foundation, he advises Bill and Melinda Gates on the Middle East & North Africa, Pakistan, Japan and Korea, and leads a global team responsible for policy, advocacy and government relations in those countries. He co-founded and sits on the board of the Lives & Livelihoods Fund (LLF), a $2.5 billion fund based in the Islamic Development Bank. The LLF is the largest ever truly multilateral aid initiative based in the Middle East. Hassan has written extensively about global development and politics. His first book, The Responsible Globalist, was published by Penguin Allen Lane in 2019.
In 2016 he cofounded the One Degree Academy, a school in North London that is rated "Outstanding" by Ofsted. He also sits on the board of the Education for Employment Foundation, an NGO that provides job training and placement for unemployed young people in the Middle East and North Africa.
Hassan has been named as one of the 100 most influential Arabs under 40 every year since 2015 by Arabian Business magazine. He holds a double-first in Classics and Arabic from Oxford and a masters in Middle Eastern Studies from Harvard, where he was awarded the Von Clemm Fellowship.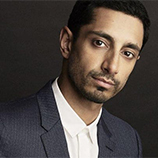 Rizwan "Riz" Ahmed also known as Riz MC, is a British actor, rapper, and activist. As an actor, he has won an Emmy Award and has received nominations for a Golden Globe and three British Independent Film Awards.
As a rapper, he is a member of the Swet Shop Boys, earned critical acclaim with the hip hop albums Microscope and Cashmere, and earned commercial success featuring in the Billboard 200 chart-topping Hamilton Mixtape, with his song "Immigrants (We Get the Job Done)" winning an MTV Video Music Award.
As an activist, he is known for his political rap music, has been involved in raising awareness and funds for Rohingya and Syrian refugee children, and has advocated representation at the House of Commons. In 2017, he was included on the front cover of the annual Time 100 list of the most influential people in the world.
* Registration through Eventbrite does not guarantee late admission, and seats may be given away to wait-listed guests after the start of the event. LAU has limited capacity and reserves the right to turn away patrons, if necessary, for the safety of our guests.*