New York Academic Center
Upcoming Events

Thursday May 25, 2017 6:30 PM
Performance: "Masters of Lebanese Zajal: Poetic Dueling in Song"
In partnership with the Consul General of Lebanon Majdi Ramadan, City Lore, and New Pen League.

Zajal, originating in 12th century Andalusia, is a type of sung colloquial poetry where poets exchange mellifluous verbal jabs on a variety of themes in rhythm and rhyme. Esteemed zajadis Adel Khaddaj and Dany Sfeir will square off in song with musical accompaniment (keyboard, daff, tabla, katem) and a chorus. Dr. Edgar Choueiri and Sheikh Youssef Abdul Samad will make opening remarks.

The performance will be documented for the documentary film, River of Rhyme: Poetry Duels from Around the World and will draw attention to this venerable form of improvised poetry which still flourishes in Lebanon.

ADEL KHADDAJ is the Vice President of the Union of Zajal Poets in Lebanon and the President of Zajal Nights Choir. He has accompanied acclaimed poets Zaghlool El-Damour and Mousa Zgaib, among others. Khaddaj has several publications on Zajal, and actively works on documenting and preserving this art form.

DANY SFEIR is a member of both the Union of Zajal Poets in Lebanon and the Zajal Nights Choir. He has declaimed verses and challenged countless poets across Lebanon, as well as on tour internationally.

RSVP here.
This program is made possible through the generous support of:

Lloyd Baroody & Zeina Mehio
Ray & Carmen Debbane
Wadih Jordan
Anis Obeid
Nicolas Choueiri
Anonymous Donors
Location: 211 E. 46th Street (map)

Thursday June 15, 2017 6:30 PM
Book Talk: "The Decline of Nation-States after the Arab Spring"
Co-Sponsored with the Bard Globalization and International Affairs Program
6.30 PM: Book Discussion
7.30 PM: Book Signing & Reception

Author Imad Salamey sits down with Professor James Ketterer for a conversation on his most recent book, The Decline of Nation-State After the Arab Spring: The Rise of Communitocracy. The book discusses the outcome of the Arab Spring, arguing that the nation-state system has been undermined and replaced with a decentralized and 'communitarian-based' governance structure. This new structure may have positive consequences on pluralistic and diverse societies in the region. 'Communitocracy' strengthens minority alliances, especially in Lebanon, Iraq, Oman, Kuwait, and Jordan, and preserves the interests of the region's ethnic and religious communities such as Kurdish, Armenian, Sunni, Shia, Orthodox, and Catholic.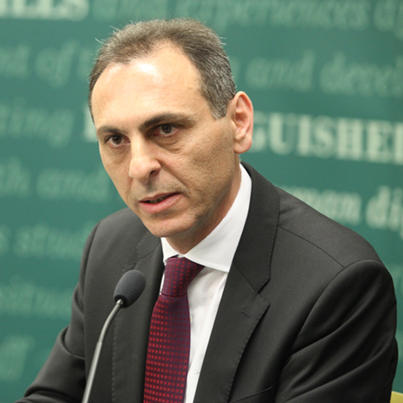 Imad Salamey is Associate Professor of Political Science and International Affairs and the Director of the Institute for Social Justice and Conflict Resolution at the Lebanese American University.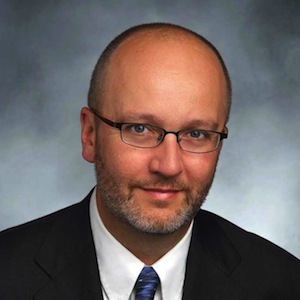 James Ketterer is Dean of International Studies at Bard College, where he also teaches Middle East Politics. He is also the director of the Bard Globalization and International Affairs program in New York City.

Please check back for registration details.
Location: 211 E. 46th Street (map)